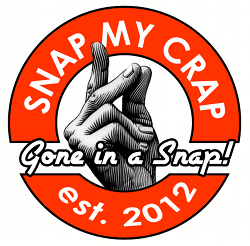 OK, so you have some junk you want to get rid of. We all do. From that old television in the spare room that only displays various shades of yellow, to the pile of bricks in the backyard that are starting to grow moss. Your space is precious, and is one of the easiest things to reclaim.
You pick the price to remove your junk. This guarantees that you will never pay more than you want to and will almost receive the cheapest junk removal, if you choose.
Register for this site as a user - it's fast.
Add a description of your junk. Try and be as descriptive as possible and include the size of your items, the weight, and where they are located. The more info, the more bids you'll get.
Snap a photo, or a few photos of your junk and add it to your listing.
Wait for the bids to come in.
Accept a winning bid!
That's it. The winning junk hauler will be in contact with you to verify your pickup address, time and payment method. After the junk has been picked up, you will be emailed a link where you can leave your review to help other users of the site. Still have questions? Check out the FAQ.
---