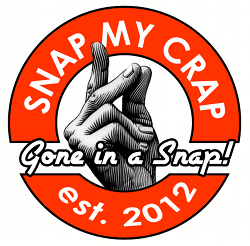 Are you a junk hauler and have some questions? Hopefully the FAQ below helps. If you are looking for the FAQ for a user,
click here
.
---
Q: What does it cost?
A: Currently, it's completely free to use the site a junk hauler, charity, freecycler or anyone else who wishes to remove junk. It will remain free while the site is in Beta, after which point there may be a nominal fee.
Q: Why do I need to upload a photo to my profile?
A: Having a photo is required to give the users a better sense of you, your company and your operations. It also adds a level of trust. If you are having difficulty adding your photo, contact support and we will help you!
Q: Why don't I know the exact location of the pickup?
A: The exact location of the junk pickup is hidden for privacy reasons. The map does give a general location of the area, so you should be able to get a good idea of the driving distance and location. If you are the winning bidder, the exact location is unlocked, along with the contact details and phone number.
Q: Great, so I won the bid! Now what?
A: Congrats! Now, what you have to do is login to your account. Once you are logged in, you will be taken to your control panel that shows you your winning bids. Click on the winning bid link, which will reveal the contact information of the poster, along with their location. You can even click on driving directions to get exact directions (thanks Google Maps). We encourage you to phone the poster right away to confirm the pickup time, location and payment method.
---